I've been using Notion for a while and can safely say that it's my favorite planning and organization tool that I've ever come across, something I always wanted and needed but never really had. 
It's basically an app for keeping documents and digital assets in one place: little notes, to-do lists, basic spreadsheets, embedded videos/tweets, kanban boards, calendars, and much more. All in an easy-to-use modular way: just move around all these assets.
Drawing on a previous article, I cobbled together online startup resources to accommodate how people read and process information, read on the go, or watch an infotainment video over lunch. But what if all that fragmented information is coming from twitter, youtube, and blogs? And what if it's getting scattered, growing twitter handles and channel subscriptions in every possible direction, between cooking, politics, your domain, and other interests? Notion will allow you to link documents, embed tweets/videos, and linkup other pages. So any given page you set up on notion will allow you to collage all sorts of digital content. That way you could organize information from multiple sources by topic, and literally build a second brain.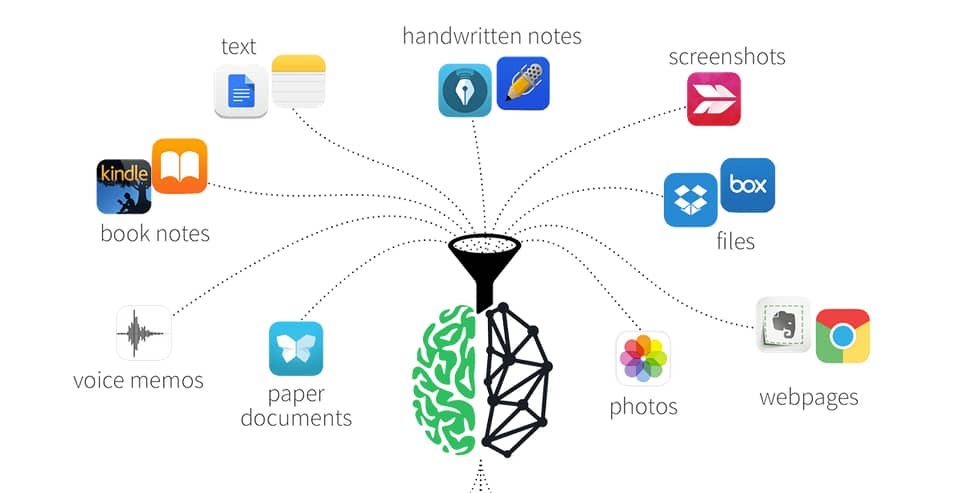 More importantly, as we all suffer from tool overload, you can also embed components from Miro, Typeform, Loom, Google Maps, Google Drive, CodePen.. The list goes on. But you don't have to embed digital assets from other places. Some product builders have gone as far as building micro tools with notion itself to solve their own problems. Micro tools such as: event apps, meal box apps, finance trackers, SaaS trackers, sales funnels, blog organizers, and habit trackers. Startup/knowledge workers, creatives, and writers haven't just used it for team collaboration, but they also used it as a page in and of itself, to post a job or write an article to share with the broader public. 
It goes even further, Product Hunt released their top 10 products built on top of, or alongside, Notion in 2020. 
Notion Pack

– freelance documents and templates, which users can customize to their clients' brand.
Reports for Notion

– interactive charts and tables embedded into Notion.so pages.
Notion Automations

– automate your Notion workflows with Zapier.
Notion Charts

– quickly generate interactive charts that are tailored for Notion's Embed blocks.
Bulletproof Notion Workspace

– use the Bulletproof methodology in your workspace.
Apption for Notion

– find and learn Notion friendly embeddable mini apps.
Notion Growth Workspace

– templates for project management, SEO, fundraising, marketing, and sales.
Notion TrackerSuite

– offers 12 productivity templates and a 10-Part Notion training course.
Notion E-Commerce UI Kit

– a toolkit consisting of 70+ custom designed components, style guide, and more.
NotionMetrics

– pulls important metrics from Stripe, Rescuetime, Mailchimp, Convertkit, Plaid, and Google Analytics.
If your interests are rich and variegated, then I highly recommend migrating to Notion. Also, don't miss Nikhil Basu Trivedi's take on the matter: "It's difficult to put this feeling into words and not make it sound silly. But in using Notion these past few weeks, I've found myself re-discovering what got me into the world of technology and entrepreneurship in the first place."
For questions about the program and our curriculum, please contact iris@hightechseedlab.com
This program is financed by the European Social Fund (ESF), as well as the State of Berlin.